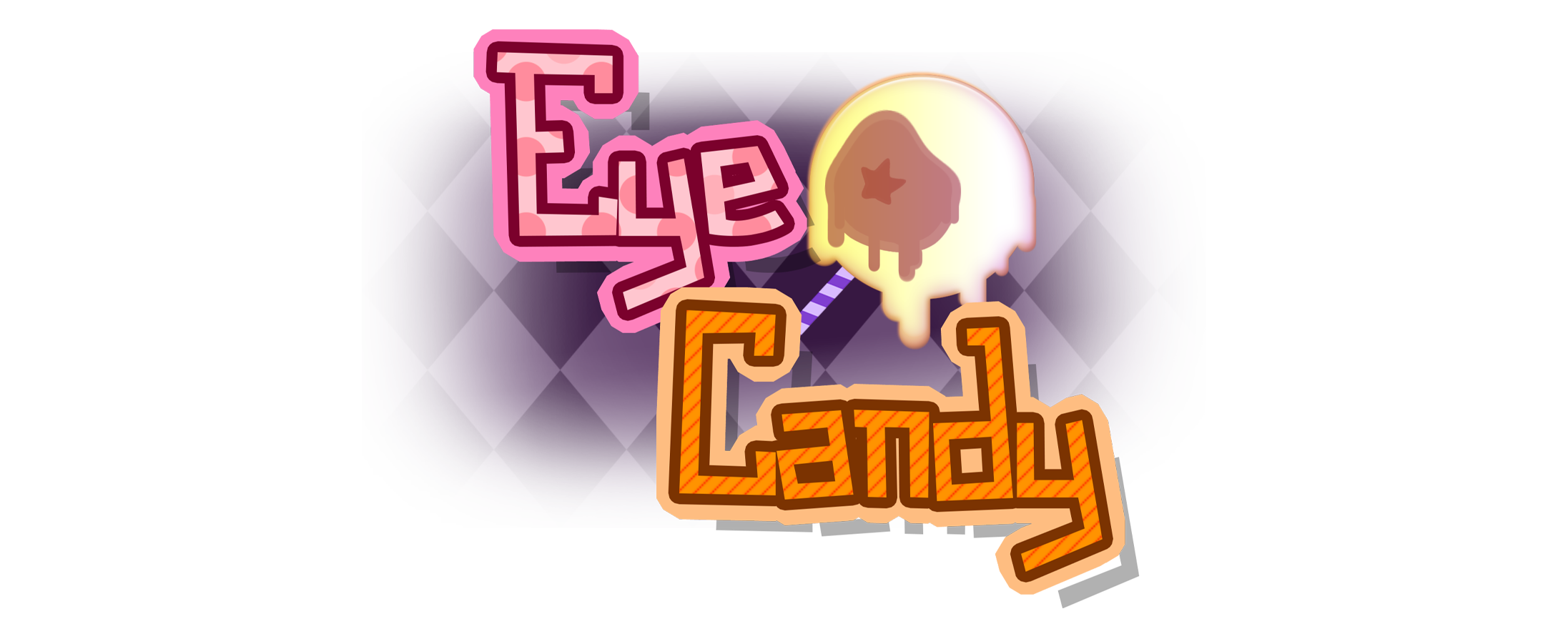 Eye Candy
A downloadable game for Windows
"We'll be together forever, right?"
---

Koray awakens on a train platform one night, uncertain of how she got there, or where her sister, Mayar, disappeared to. Alone, she begins to search for her missing sister.

With her only clue being the word of a strange man to guide her, she walks straight into a twisted party game hosted by a woman named Eyela. Eyela and her guests (the doll-like Porcia, and the gloomy Balin) force her to participate in a game of theirs: Koray is to run, and solve their puzzles and play their games, or become their dinner.

Terrified for herself and her missing sister, she reluctantly accepts her fate, and presses onward.

Three beings referring to themselves as "gods" hold her fate in their hands. Will she be devoured, another lost child in this candy-land of horror? Or will she manage to locate her sister before it's too late?
❤-❤-❤-❤-❤
This is an RPG Maker MV horror game originally made for the Pixel Horror Game Jam 2016, but ended up becoming a much bigger project than I intended. While the game may be not exactly a typical horror in the fact that there are few (if any) jumpscares and no outright gruesome scenery, I'm going to include a list of content warnings.
Content warnings
Violence
Gore
Body horror
Eye horror
Cannibalism
Child abuse (mentioned)
Blood
This list is subject to change as the game nears completion and enters the beta-testing stage, so somethings may be removed or added.
---
UPDATES
01/02/17 - READ THE UPDATE HERE
02/10/17 - The Mac version of the demo has been removed due to the fact that, apparently, Mac versions of games cannot be made on PCs. Hopefully I'll be able to reupload the Mac game at some point in the future, but, for the time being, there will just be a Windows version.
06/06/17 - The script and art getting completely redone! You can follow progress on my tumblr!